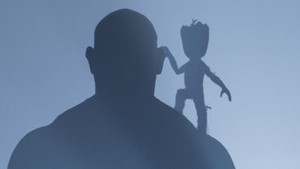 We explore ranking films on a "woke or not woke" scale. We saw Guardians of the Galaxy. Mel really liked it, I was not capable of fully appreciating the joy, with the exception of Baby Groot and Bautista's laugh because even I'm not that dead inside.
While most the coloured people are painted a colour, Guardians does pas the Bechdel test so we give it an overall woke rating.
I saw King Arthur Legend of the Sword. The good – Charlie Hunnam's back and some of the action scenes set in the city centre. The meh – most of the rest of it. Mel just wants someone to make Ladyhawke.
I do like American Gods but I wish it came out in a bingeable dump. I did like the Mr. Nancy intro in episode 2. We discuss the full on phallus in episode 2 and how Bilquis may be the gateway to the sunken place.
I liked most of season 2 of Master on None, but the Italy stuff made me super hungry.