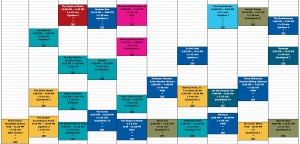 We moan about the TIFF site a little bit, but really we are far more  concerned about the assigned seating at RTH and POW. J should not say Pyongyang International Film Festival like ever.
I obsess about the TIFF escalator. We go through most of my picks eventually after many many tangents.
J needs someone to explain Twin Peaks to him.