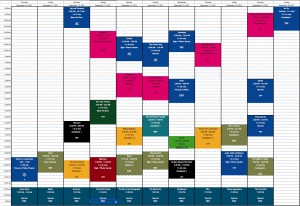 In which I am entirely too hype because of the festival, but concerned my knees won't make it through the week. Our fave guest Michael sounds weirdly Floridian and I ruin Mr. Toad's Wild Ride for you all forever.
We talk about my ticket picking process and the gentlemen are equal parts impressed and scared. We talk a lot about the Jason Reitman Live Read even though it's not on my schedule.
J says he's not going to go on a diatribe about the internet, then we proceed to do exactly that. He also pulls a real deep TDot cut for one of our musical interludes. 
We discus what TIFF film titles would be suitable for Michael's @NewPunkBand names.
Many random Disney related mentions, because sometimes Michael sits alone in dark rooms drawing Eeyore.
Apologies to Winnipeg and Winnie-The-Pooh.