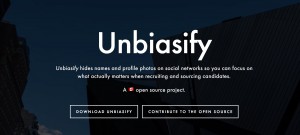 Martin and I watch the Infinity War trailer to kick off an attempt to have a discussion about good things in 2017. We move onto some speculation about The Last Jedi BEFORE either of us saw the movie. We look forward to 2018 being the year of Josh Brolin or as Martin says 'purple Bruce Willis'. Martin says that he foresaw the rise of Ryan Reynolds and that's why he's a good recruiter. We decide that Star Trek Discovery is the Trek we needed in 2017.
We talk about the app that Martin helped bring to life – Unbiasify https://www.unbiasify.com/ – an open source Chrome extension that let's you hide identifying attributes, aimed at helping recruiters judge candidates based on their experience and skills only.
I tell Martin about movies he may be interested in like The Darkest Hour.
We dissolve into our wine and for the most part just talk about what we are thankful for from 2017 – although we have to lean back into 2016 a few times to be honest. It's been a year.
Follow Instead of Lattes