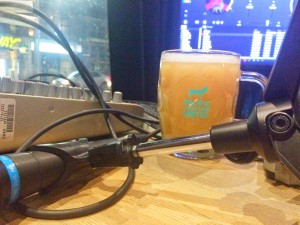 We talk about how delicious we imagine groundhogs might taste. It gets a bit weird.
J and I come up with a couple of great ideas for alternative high concept World Star Hip Hop channels.
We discuss the crazy (or not so crazy) theories about why gun violence may be slightly up in Q1 in The Six. We wonder about what the output would be of the contest the Canadian Broadcasting company has on for an anthem for the city. Kinda thought Kardinal had that mischief managed.
We talk about the Animation category for the upcoming Oscars – I finally watched Inside Out because it's available on Canadian Netflix and we inevitably end up on Herman's Head.
I pour one out for Jubilee Sharpe from the Bachelor. J talked about bad wine making him sad.
J raises a glass to Harjit Sajjan as he managed to stay classy during a sketchy interaction.