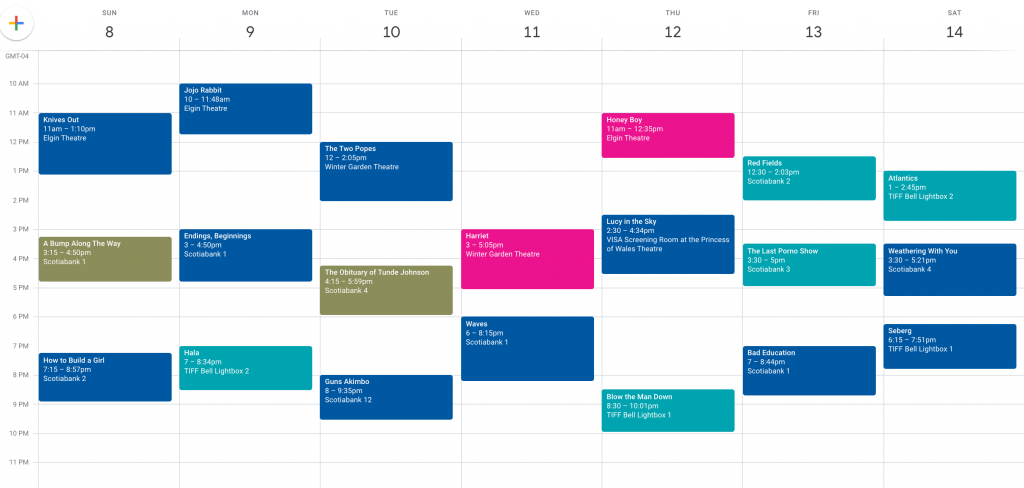 Pre #TIFF19 pod with Ryan where we discuss our prep, our picks and our favourite thing about the festival. It's a whole new world folk – no printed magazine, no tote bag and no Pizza Nova coupon. Ryan is continuing his mandate to only select films directed by women.
Ryan is looking forward to
BEAUTIFUL DAY IN THE NEIGHBORHOOD
SAINT MAUD
ATLANTICS
ZANA
MARIA'S PARADISE
I am looking forward to
GUNS AKIMBO
JOJO RABBIT
BLOOD QUANTUM
BLOW THE MAN DOWN
A BUMP ALONG THE WAY
We like to eat/drink at
DARK HORSE
BANG SUE
ROXY BAR
MASCOT BREWERY
GENERAL ASSEMBLY
BURRITO BOYZ
Illstyl3 SAMMIES
I miss you Jane Schoettle.
Follow Ryan @thematinee_ca