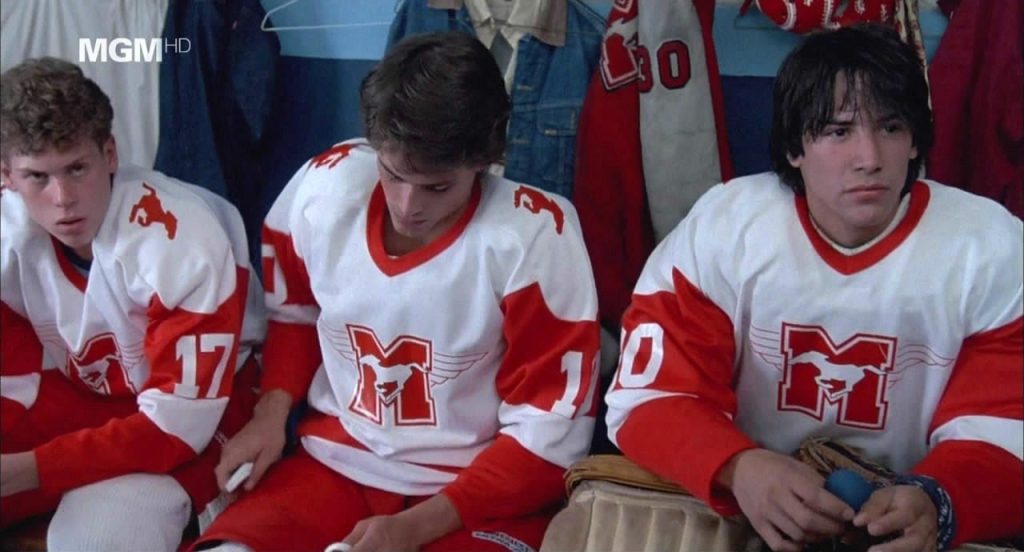 Although the podcast normally shifts to TIFF prep this time of year as I am still dealing with the loss of Jane Schoettle I've decided to pivot and just start re-watching everything Keanu Reeves has ever done as my form of self care for 2019.
Youngblood according to IMBD is the first feature in which Keanu Reeves had a named character. This movie stars Rob Lowe and Patrick Swayze with a small appearance by a very young Keanu.
We talk (perhaps too much) about the amount of sweaty and or sweaty and shirtless scenes in the locker room. We have a lot of questions.
Directed by Peter Markle – features Robb Lowe, Cynthia Gibb, Patrick Swayze and Ed Lauter
In the Keanews section we try and guess what other MCU roles Keanu would have been considered for – Martin has the idea.