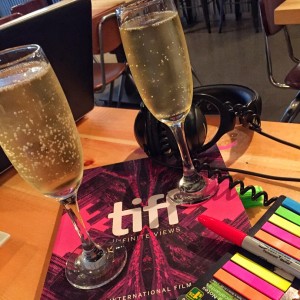 We start briefly with the Spiderman Homecoming casting hubbub. I then proceed to spoil Hunger Games. Mel swears Tom Holland is a better dancer than Zendaya.
I get into the struggles with the new TIFF site – black and white and no calls to action all over. The process of picking up the programme book is the first sign that I was right to be terrified this year. We also talk about the different ticketing options for 2016.
We go through some of my top picks for 2016 based solely on the descriptions in the programme book and my criteria for selection, where one of the most important things is "was this programmed by Jane Schoettle, Cameron Bailey, Colin Geddes or Thom Powers". We notice that even without Planet Africa that this year especially #TIFFNOTSOWHITE. Mel agrees with my top pick for this year based merely on hearing a portion in the precis.