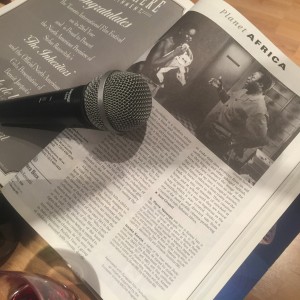 Friend of the show Floyd Kane, one of the producers of Jean of the Joneses is back and so is Jai! We try to talk about Stranger Things, but get distracted by the Olympics. We ask POC "When the black American swimmer and the Canadian tied for gold who were you more happy for".
Floyd tells us about what he ate in Austin during SXSW. He talks about the city in fairly rapturous tones, but all I wanted to know about was the BBQ. Jai has some fascinating info  fried chicken in the our city of Toronto.
We talk about the old days of partying at TIFF and of course Planet Africa. We once again pour one out for not just the programme – but the ecosystem related to that time at the festival. The debate around whether not having that category allows people to discover films that they wouldn't normally see.
We hear about some of the great performances in Jean of the Joneses and get even more excited to see the film at #TIFF16. We also hear about how great Morris From America was from Floyd. Then Mel and Floyd talk about being black and Scotian.
At the end we briefly discuss the new hierarchy of who's most likely to die first in a movie.
Pouring one out for Larry Wilmore.
See also