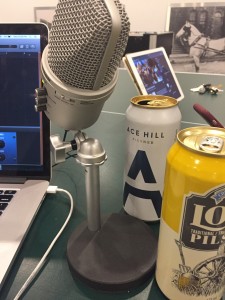 Show dog is miraculously quiet this week. Mel and I enjoyed The Get Down, however we found the pilot episode a bit long, but based on how much we go on about it I'd say we like it – and I know we love Shameik Moore.
Apologies to Linda Holmes, I incorrectly attributed your baller tweet to Joanna Robinson
We go through the rest of Mel's early picks we didn't get to go through last week and take a deep dive on the Midnight Madness programme.
Trespass Against Us – because Fassbender
King of the Dancehall  – because Nick Cannon was fantastic in Chiraq
City of Tiny Lights – because Riz Ahmed
The Birth of a Nation – because Sundance buzz
American Honey – because Andrea Arnold