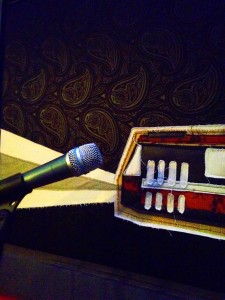 Our second Fest-TIFF Special podcast in which we discuss fried chicken and how air fryers are an abomination, Idris Elba can do all the things (check out his Soundcloud) and how the digital on demand world has changed the landscape for being able to predict what would be a candidate for the festival as more and more properties may get snapped up for other outlets. 
We pour one out for Planet Africa, we get excited about the new TV program and go on entirely too long about how they manage the sidewalks in front of Princess of Wales when King Street is closed in the first weekend.
We come up with styling suggestions for celebrities that want to walk around town without being recognized. Hint: grow a beard and wear plaid.
We don't do Michael Caine impersonations.