For those of us that take the week off to see movies but aren't actually paid by any organization to watch movies we all approach the festival differently. Depending on age, demographic backgroud and interest you may have a very different requirements to get through a full day at TIFF.
For those that are wondering not just what to wear but what to bring to be adequately prepared for a day/night out at the festival I'll have a few "what to pack" suggestions based on your program alignment.
For the GALA or Festival Buzz attendee you may have very different objectives. For this post I'm assuming you may be interested in hitting the town or an event before or after your show and you are not watching more than one screening per night. In terms of accessories you are more Superman than Batman. Lean clean lines without a utility belt/fanny pack.
First off, regardless of gender I'm going to reco that your best move is a blazer unless we are having unseasonably hot weather. It solves the cold theatre problem and depending on the cut you could have room for tickets, a phone, one or two payment methods and your keys. Really your best accessory is a friend with a messenger bag or knapsack so you can pull the old 'can you put these in your bag for me' that seems like a good idea at the time but may end in you falling asleep outside your door because you forgot your keys in their bag. While hallway carpet can feel like the softest of Mariott beds at 4 AM I'll suggest you make sure you can at least hold your own keys and phone to avoid late-night locksmith charges or concierge side-eye.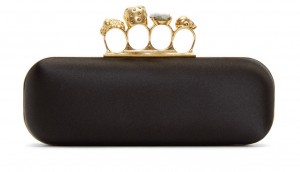 Your bag need only have enough room for the basics listed above and a charging cord. In terms of the bag configuration if you are going out later and want to keep it looking tight a small bag with a cross body strap or chain – or a slim murse if you feel the need to pack an actual camera. This bag is your accessory so you are thinking about how you look at the next place when you are trying to scam your way into a party. I'm a BIG fan of McQueen so this knuckle clutch has the benefit of being badass AND being easy to hold with one hand while you are sidling up to the open bar and need hands free to grab a cocktail on the fly. If you are really attached to a phablet-size device an option for you if you aren't pairing your bag with more formal wear is a grip case. Filson has some great alternatives to the murse if you don't mind not having a strap. The benefit here is that you may also have room for a portable charging device – you will want to cry if you have an actual run in with someone interesting at 4 AM that you almost recognize but between the gin and juice in you and the juice left in your phone you are left smiling awkwardly at oh, say a Joel Edgerton until he leaves the bar. Or the coffee shop in broad daylight and you couldn't remember because you were hung over but whatever you get my point.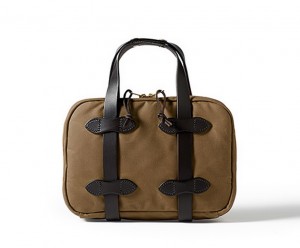 Bear in mind that these recos are for your high-end, one movie a night gala attendees. You will need to have priority Visa line access and/or a friend/partner that will do the waiting in line for you so you do not have to stand for more than an hour outside the theatre in your inevitably painful yet stylish shoes. These are bags for a sprint to the party after the movie via cab or driver, not for walking from Ryerson to the Lightbox. Choose wisely.