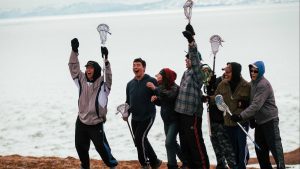 Back with butter-voiced Andrew again to talk about the Canadian films that are part of TIFF – but first I tangent to talk about Sir Patrick Stewart's return to Trek.
Andrew and I talk about Bo Burnham's comedy and 8th Grade. I liked Daddy's Home 2?
Apologies to Bruce Willis. I had a moment.
We go through the current Canadian picks and talk about some of our past favourites.
Also check out the trailer for FP2 Beats of Beats of Rage