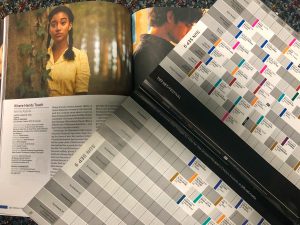 Mel and I talk TIFF planning – but first Crazy Rich Asians and Blackkklansman. We really love one of them and we really loved Malcom X. Perhaps TIFF will do a Spike Lee retrospective and we can unpack our very disjointed thoughts.
Big ups to Pauletta Washington.
Full TIFF schedule is out and we talk about our early top picks that open in the first half of TIFF18
Mel convinces me to add a movie to my long list merely because she drops some next level knowledge about The Interrotron.
Widows
Kursk
The Wedding Guest
If Beale Street Could Talk
Monsters and Men
Anthropocene
Hotel Mumbai
That Time of Year
Farming
Angelo
Where Hands Touch
American Dharma
Float Like A Butterfly
The Weekend
Free Solo
The Sweet Requiem
Boy Erased