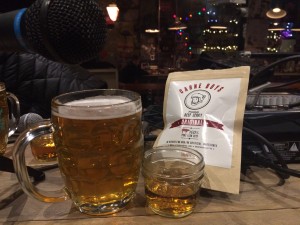 Talking about MLK day from more of a how to get off work tip. Some talk of Jubilee on The Bachelor. our favourite Bachelor podcasts.
Oh Oscars. I can't even. We are excited for whatever stylist is working with The Weeknd because their work will get a LOT of time on screen.
J tries again to get me to watch The Mighty Boosh then tells me I'm to old to be watching Degrassi.
We go on about Netflix, I'm trying to muscle my way through Shadowhunters.
I give a rundown on the winter season at the TIFF Lightbox and J is most intrigued about the Space Jam Live Read.
J tells a great story about how he's the kind of guy that sees something, then says nothing.
Once again we go in on the TIFF site – more in a what we would love to have way and less of a this is all broken way.
We share the CAST Toronto list of their top films from 2015.
We pour one out for Hoop Dreams.
Contact us at hoorayforeverythingradio@gmail.com if you would like to be on the show in 2016.
Much love to Carne Boys Jerky http://www.carneboysjerky.com/