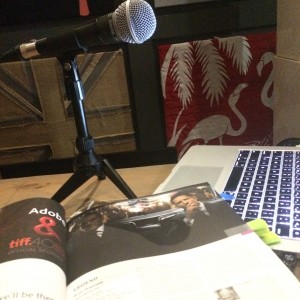 In which I mispronounce Rasha Salti's name, talk about how good rich people smell, stalking TIFF programmers, the member line being longer than the non-member line for programme book pick up day.
We marvel at how Cameron Bailey can magically retain his pristine appearance throughout the festival. 
This week in tangents – ?uestlove, Straight Outta Compton, Tom Hardy's mouth and J's dream of a Shannyn Sossamon film festival.
Shout out to Pizza Nova for always being part of the festival tote bag.