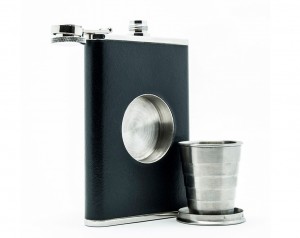 One of my best festival memories was waiting in the line for Dogtown and Z-Boys at the Uptown and passing my flask down the line.
The biggest challenges I've had as an old curmudgeon with the Midnight Madness line is the unpredictable fall weather and the desire to nap as my body attempts to shut down and the lack of concessions at the Ryerson. What's an old gal to do at the end of a five movie day when you are heading into a theatre with limited washrooms and a strict no food policy?
Smuggle. I'm not suggesting a full shawarma dinner with garlic potatoes from Pita Land – eat that mess in the line while you wait please and don't drop any tahini on my new Star Wars Adidas please. All you need is a little something to keep you warm and a little something to keep you up. Big fan of a flask with some dark chocolate.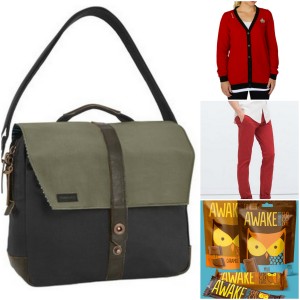 As for what to wear you will be on a long outdoor line with no shelter so you need a bag big enough to hold an umbrella or jacket most days. I'm hoping it's a nice night when Green Room plays so all I will need is a Picardigan. A decent sized messenger bag should do the trick. For the end of the week you may want to toss on some red pants in honor of Colin Geddes, long may he reign as master of midnight revels.