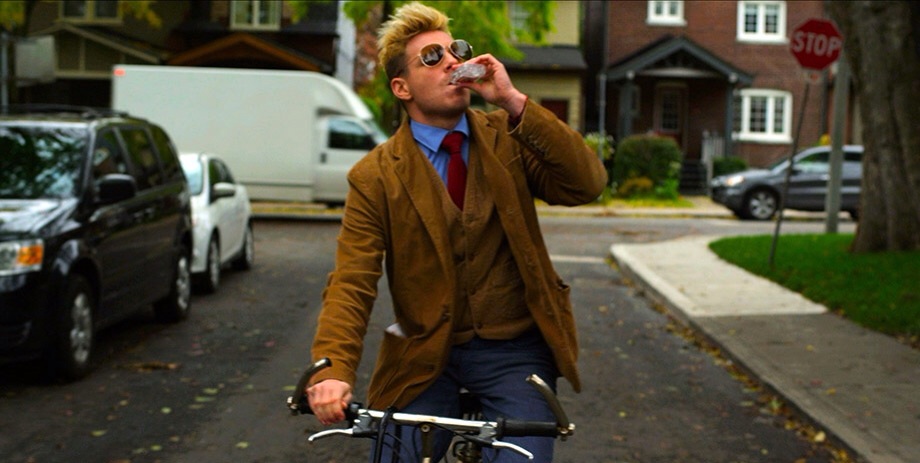 The energy, talent and charisma it would take to write, direct and star in a film like Guidance is evident the minute you meet the lead, Pat Mills. From the minute he hit the stage in the intro I knew that I wouldn't be bored for a single second watching him work.
His character, David, is equally compelling. He was a child actor who only learned how to act like an adult, but never actually grows up until he meanders his way into a job as a guidance counsellor at a local school. His character is truly the counsellor that any teenager would want, but should never EVER have. He is all id – but that is what make him excellent at relating to the teens who are all feels.
So many films and shows now have the rapscallion you can't help but root for despite their questionable antics. In Guidance I'm not hoping David will get away with his shenanigans, as much as I am hoping he will see that it can get better because he is a remarkable, if somewhat morally bankrupt person with a lot to offer.
In the third act you can see the kids he is working with are starting to affect him, and in his quiet moments when he isn't pretending to be anyone but someone who cares for others he starts to learn to grow up. Most notably his work with Jabrielle (Zahra Bentham) reveals his ability to be more than what we see at the beginning.  She brings out the best in him in a quiet and restrained performance. Jabrielle is suppressing her anger and sadness and meeting someone like David releases something in her that ends up surprising them both, with comic and criminal results.