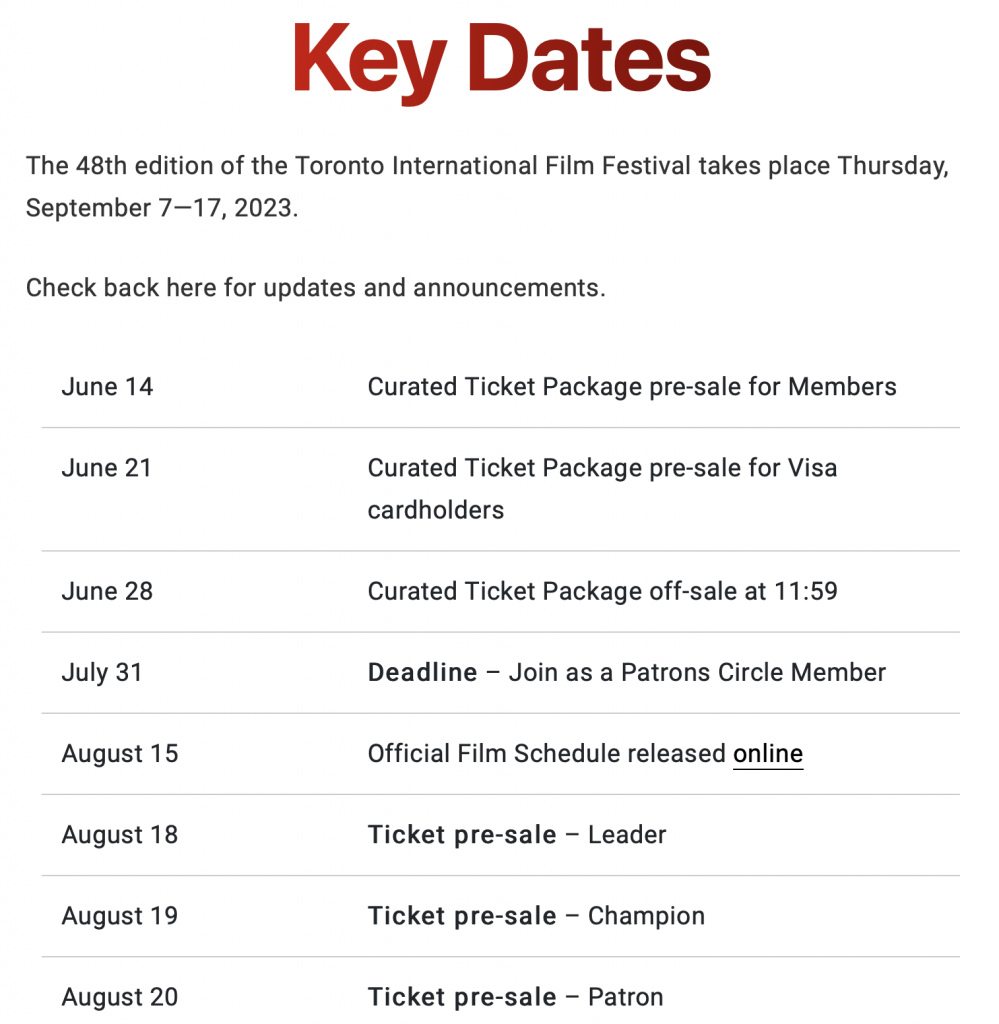 Back in 2011 thanks to this blog a couple of strangers contacted me and asked to meet in person. Like so many future victims from a true crime podcast I met them, but in that one instance it was a great choice. The title for my first post in years comes from reaching out to one half of that couple to ask if they were planning to attend TIFF this year. I haven't attended the festival in person since the panda bear, but hoping to see some dearly missed friends – and Jane Schoettle. I am debating many things – whether to become a member again, if I should take time off work, and how many films to see.
The "contributor caste system" did benefit me as a member, when I was unwilling to only get second and third choices if I was going to be taking a week off of work. However I may do a version of what was once sold as the "Back Half Pass" where I only attend 10 films starting on or after Wednesday, September 13. The biggest con with starting late is you may not get a chance to see some of the early buzzy films that only get 2 screenings, only one of which will be non-premium. However you do still get a chance at most of the smaller films and also anything in contention for the big prizes almost always gets additional public screenings added later in the week. You get to avoid the inevitable shambles that is line management on the first 2-3 days – imagine human centipede, but with less personal space. I remember when watching Thanks for Sharing at TIFF 2012 and thinking the TIFF lines would be a great place for a secret public frottage addict.
I also personally feel as an inside person post-pananigan that I am very much ok with not being in the mix during the early festival-street day.
Next up – deciding what level of membership because I can't with the non-member ticket availability.