Packages for TIFF members go on sale June 25. Visa cardholders can buy their packages on July 3. Everyone else can buy their packages July 10.
There is a handy wizard on the TIFF site to help you pick your package. They ask you if you want to get a good value, or if you want to focus on a theme.
But really, the questions should really get at what you want to get out of the festival.
So, here's my guide.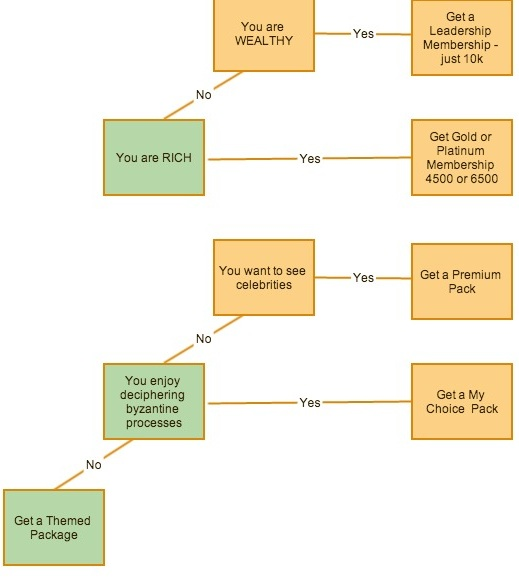 Fairly simple.
If you are confused about the difference between wealthy and rich google 'rich vs wealthy chris rock' and watch his bit that explains it much better than I ever could.
If you can take time off work get a day pack or multiple flex packs if you want more options as the constraints on the day pass often leave you with few options until second and third screenings at the end of the week.
New twist over the past few years more and more movies are being tagged as 'premium' screenings, meaning unless you get a premium flex pack (around 60 bucks per film) you will have a very small selection of films that are eligible for the gen pop My Choice packs in the first 3 days of the festival. So if you are planning to take time off work odds are you don't need to take the Friday off unless you think you will be seeing some premium movies.
No matter what you pick, unless you are going for leadership level you will need to have some level of patience and the ability to wait in line for upwards of an hour OR be a power user of the internet and know how to hold your mental shit together if you see an error message on a site or if some or all elements on a page do not load the first time you hit a link.