The office location is confirmed. I went to see Bottle Shock at the AMC today and the dead space in the corner by the Solo both on the third floor now shows signs of life.
On Friday night the corner section appeared to have a fresh coat of paint, but no visible TIFF markings: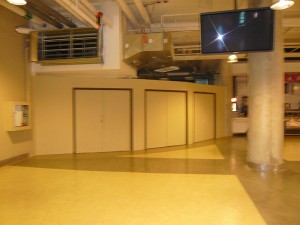 Then today, on Sunday I saw this beat up old sign in front of the fire extinquisher:
I know they already have hundreds of my hard earned dollars from my coupon purchase, but now it feels real.