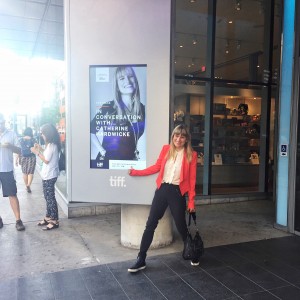 Mel and I recount our big date at the In Conversation with Catherine Hardwicke and learn about her origin story of going from studying architecture to doing production design then directing major films and getting no love from the studio system. The struggle continues to be real.
We decide the world needs more Nikki Reed.
We also want more Adam Beach. Really hoping his character makes it to the end of Suicide Squad.
A surprising Bond tangent that somehow ends up with Mel giving a thumbs down on The Night Manager.
Reminder: if you have a few hundred extra bones laying around you can see Michael Fassbender at the TIFF Soirée this year.
We are both uncharacteristically optimistic about Transporting 2.
We talk about the politics of the nerd aftershow culture and then thankfully end up on a Wonder Woman tangent thanks to my deep dive into the SDCC 2016 panels and trailers on YouTube.
Way too late in the episode I explain that I'm sluggish because of being at the Toronto Festival of Beer.
#love4lesliej