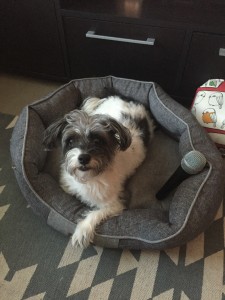 For some inexplicable reason Mel and I go in on 50 Shades of Grey and spend far too long giggling at double entendres that aren't even good enough to be dad jokes.
Then we start on the new ticketing process for TIFF – the good – the post-ticket purchase process is good in that you have a record of the ticket(s) you purchased.
The not so great? Just about everything else. My first attempt to use the new system when purchasing tickets for the upcoming In Conversation With Catherine Hardwicke
resulted in two failed attempts to use two different valid credit cards, not being charged the correct amount and eventually having to give up and call the box office.
We are equal parts scared and excited about the new online ticketing process for TIFF16.
We talk about what Mel's been watching and I admit that I can't get over the fact that Game of Thrones is over for this season. And Mel comes up with the BEST IDEA EVER for a Kate McKinnon/Hillary Clinton sketch.