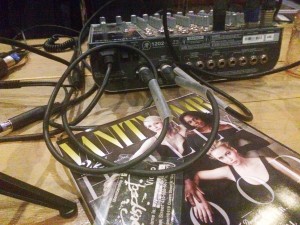 More of Mel's hot takes – another great guest that watches everything so we don't have to.
We talk about Beyoncé for more than a minute at the beginning, and if that's not your cup of tea, then what exactly is wrong with you. I'm worried that Jim Karygiannis may want to look into Captain America Civil War due to the association with Black Panther.
We take a look at the cover of the Vanity Fair Hollywood issue this year and in year's past in relation to the Rampling beef.
Mel and I talk about what we saw at the Toronto Black Film Festival at the Carlton Cinema.
I saw Deadpool – but don't worry no spoilers, just some gushing over my (new) favourite Canadian Ryan. I doubled down on him as I recently watched Woman in Gold. Talk of restoration of property leads to a long tangent on looting.
J found his Suspect Video card.
Talk of Leslie Uggams leads to wondering if there will be beef between the cast of old Roots and new Roots.
Mel gives some love to Carol in our "what one thing would we add to a major Oscar category" talk.
A crackpot theory on the long overdue rise of Donnie Yen.