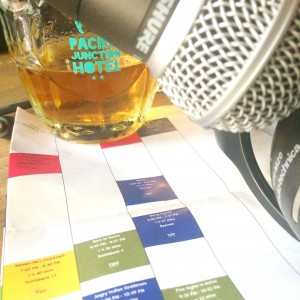 This week we enjoy our time with Mary, an assistant picture editor who also loves going to the festival. Basically she likes to spend time alone in the dark.
We talk about drinking almost as much as Ryan Reynolds does in Mississippi Grind.
J mocks me for only having three beers at the Barenaked Ladies Show – enabler much? He also dances real close to the line of inappropriate when he tries to pronounce the name of Gato Negro wine.
 Eventually we manage to talk about some of our favourite films we have seen so far this week and pick a couple of recs for Saturday night and Sunday in the event you are listening to this before the end of #TIFF15.
We talk a lot about Hardcore, which may be my favourite movie of the week, more on Tom Hardy's lips, Embrace of the Serpent, Kill Your Friends, Black, and sweet puppet love in Anomalisa.
Apologies again for possibly terrifying Jane Schoettle.