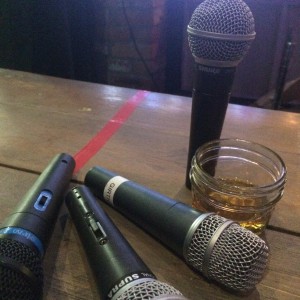 Another pre Star Wars episode.
Joined again by our friend Mary who we suspect may not be Canadian based on some suspicious gaps in her knowledge of the menu of a certain chicken rotisserie restaurant.
A borderline contentious discussion about the differences between uniforms for men and women at downtown restaurants devolves predictably then somehow ends up with us talking about PM JT and other tangents.
Mary makes a strong case for more shirtless Daniel Craig. We try to talk about Star Wars anticipation and somehow we end up talking about Star Trek again.
In advance of the Fassbender and Cotillard Macbeth we briefly discuss other film adaptations of the Scottish play then wander into talk of Steve Jobs.
We talk about Wallet (aka Passbook) for a while among other things and eventually we touch on the Amy documentary and Love and Mercy.