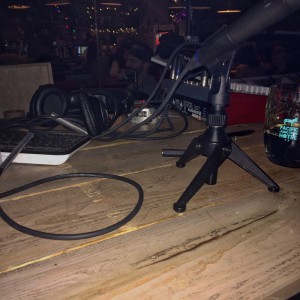 Apologies for talking about Jar Jar for so long, but really we recorded this before The Force Awakens came out so he was and remains the personification of what could have gone wrong.
Our favourite guest and resident horror fan Michael returns once again. I don't sound concerned enough about J's cough.
Don't call J a brown hipster.
Michael is watching the new Muppets show, much to our surprise, that takes us to a Trombone Shorty tangent because of the Peanuts movie that none of us watched.
This week J watched the The Rewrite with Hugh Grant and Marisa Tomei. We go way deep on Marisa.
I actually say "the black guy from Selma" at one point to try and explain who someone is to Michael.
Passing mention of Wanda Sykes' guest run on Blackish.
Jason Patric was neither in Flatliners nor Jacob's Ladder.
We do even deeper on Suspect video. Too deep perhaps.
Speaking of too deep, apologies for my comment re: how much I love Rosario Dawson.
We get real excited about the upcoming comedy show about post-superhero incident clean up crews in our tangent off Jessica Jones.