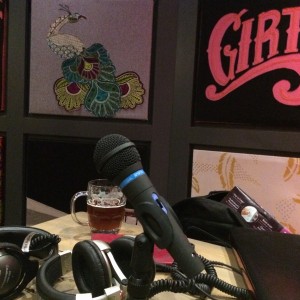 We have Matthew Price from the podcast Let's Scare Matthew Price to Death who battles me for most buttery voice. We saw Green Room together at the festival and then he proceeded to see all the movies. This year was Matthew's 24th attending TIFF.
He demystifies industry screenings and reveals his epic move to get people to put their phones away in screenings. We earn our explicit tag early this week.
I mistakenly call Ice T Ice Cube because I was so caught up in explaining my love for New Jack City.
Even though J and Matthew don't believe in ranking artistic endeavours we do hear about some of the movies that Matthew enjoyed more than others at the festival
Matthew speaks softly and wears a big ass ring. You can find him at mamo.ca or on October 27th hosting a special screening at the Royal Cinema.