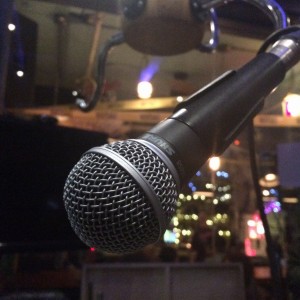 Recorded on Jays Appreciation Day – and I must admit I was still feeling my feels. My voice is still a bit rough. We try not to get too excited about Star Wars. I fail. A bit of a longish tangent on the recent Federal election.
Returning guest Mary Juric, Assistant Picture Editor on Crimson Peak talks about the movie and her trip to the premiere in NYC. Apparently it's not that hard to look at Tom Hiddleston all day. We know the proper sobriquet for Guillermo in email – GDT. We have a mostly spoiler-free discussion of the film. We decide that Jim Beaver is the only one that can pull equal focus in a scene with Hiddleston.
J fantasizes about what type of tyrant director he would be. I believe he lands on a mix of intimidation and shaming. We are all very concerned about about the upcoming Point Break remake. I try to be optimistic and both Mary and J tell me that I'm insane. I spend way too much time reading the IMDB entry trying to find something to get us excited.
I realize I like Quantico way more than I thought.
Don't forget to follow @RealGDT.